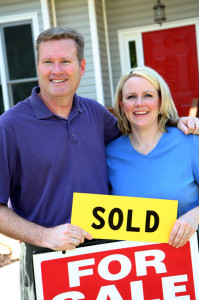 Selling your property is not a chore; it's an adventure! We live in one of the most in-demand and complicated real estate markets in California. With careful planning, attention to detail and consistent follow through, Happy Realty excel at getting their clients the highest price and best terms when it comes to the sale of your most important asset.
 We give you a good and strong start by determining the best pricing strategy. You'll receive a comprehensive market evaluation of your property using up-to-the-minute local market info and appropriate comparable sales data, so you can make a decision with confidence. You will have access to our professional knowledge at your convenience including the most up to date market research.
 Happy Realty gets the word out by designing a marketing strategy specific to your property utilizing the most appropriate advertising and promotional tools. As your agent, we work the real estate community to ensure your property has maximum exposure to the most qualified buyers. The combination of our property value estimates, our interactive pricing tool and local real estate agents gives you the insight you need to price and sell your home.
Call us at 951-666-3163 or Click Here